Ux-UI design for a gamified Ed-tech platform for aspiring and experienced developers
Capabilities
Team
Duration
Model of Cooperation

Product Strategy & Road Mapping
Market & User Research
Information Architecture Design
Low & High Fidelity Wireframe
Design
UI Design
Documentation

Client Partner
Client Business Analyst
2 Product Designers
1 Design Intern
Capabilities
Product Strategy & Road Mapping
Market & User Research
Information Architecture Design
Low & High Fidelity Wireframe Design
UI Design
Documentation
Team
Client Partner
Client Business Analyst
2 Product Designers
1 Design Intern
Duration
Location
Model of Cooperation
Industry
Edyst is an e-learning platform that envisions changing the higher education and hiring system by creating an AI-powered online learning platform that uses gamification and peer-to-peer learning for College students as well as professionals.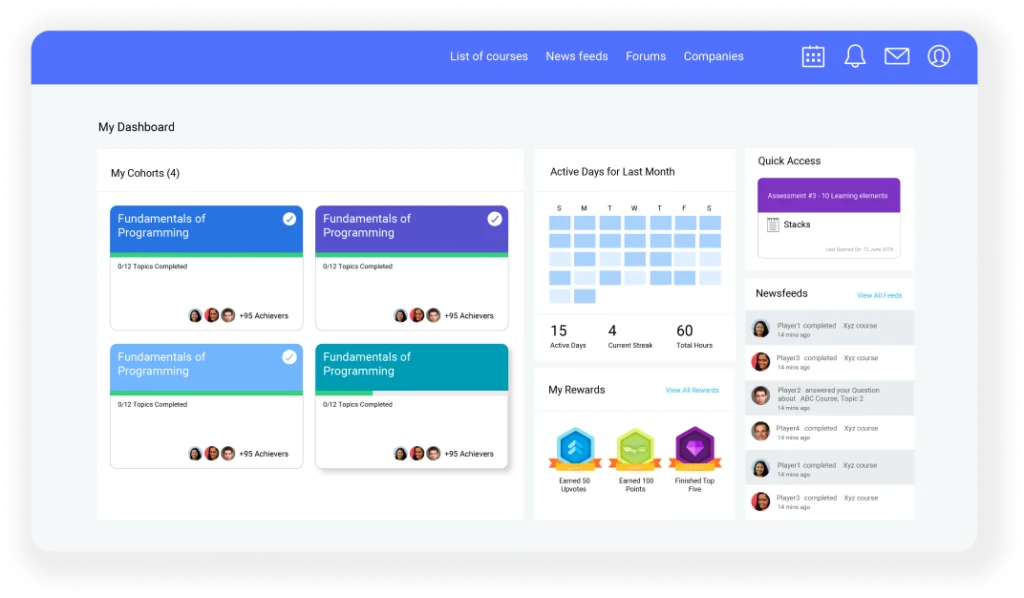 The main challenge was to create an experience that makes serious learning engaging and encouraging. The experience had to be gamified so that the users have fun and be productive. We also wanted to break the monotony of a typical e-learning pattern and give it a fun and young feel to it. Another important thing I had to keep in mind while designing was that the user should never feel alone or left out while studying. The app had t give a feeling of a classroom and not private coaching.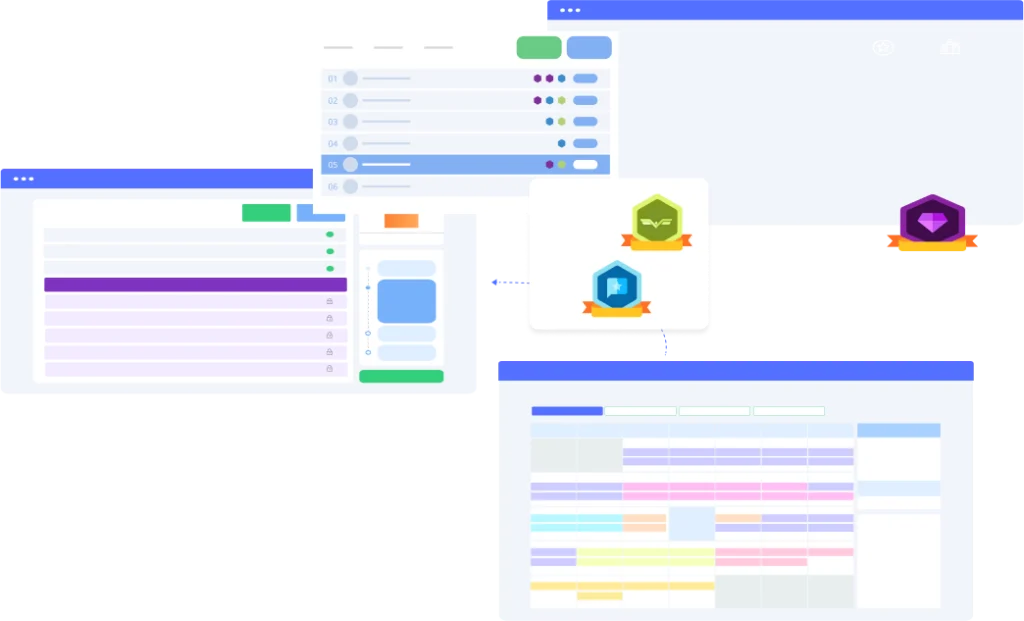 Strategy was to built the wireframes by understanding user behaviour, key to it was balancing the value of learning and sense of achievement and to reach the desired goal in minimum possible clicks.
Playing with colors yet reflecting brand values is tricky! It was great learning for us to come up with a visual language that was a perfect blend of playful, professional, and intuitive.
Edyst is a complex platform which offers multiple features like language learning, job searches, forums and many more. Each of the feature is designed to solve the identified pain points. We created data visualisations that made the data more accessible and easier to navigate within different modules while maintaining a consistent UI Kit and look & feel for the new product.
A customised system-generated planner for understanding the study patterns of the students and grasping capacity. This helps in encouraging the targeted study and improving productivity.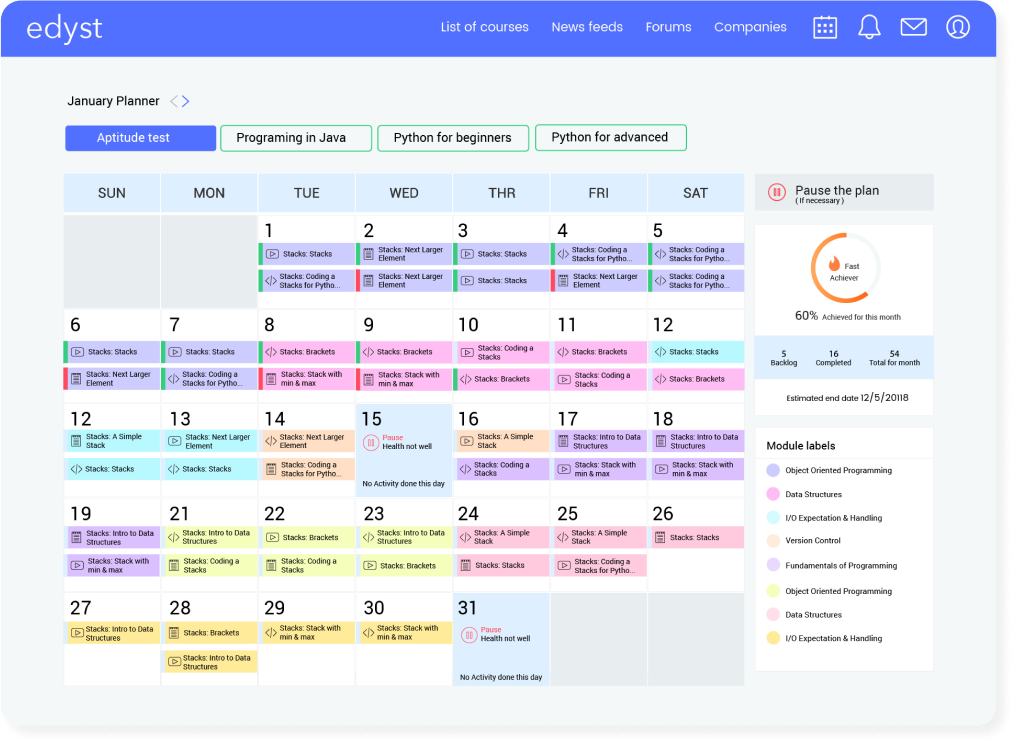 The dashboard had to be designed in such a which gives a user experience of social presence, peer interaction, gamification, personalised planner along with learning.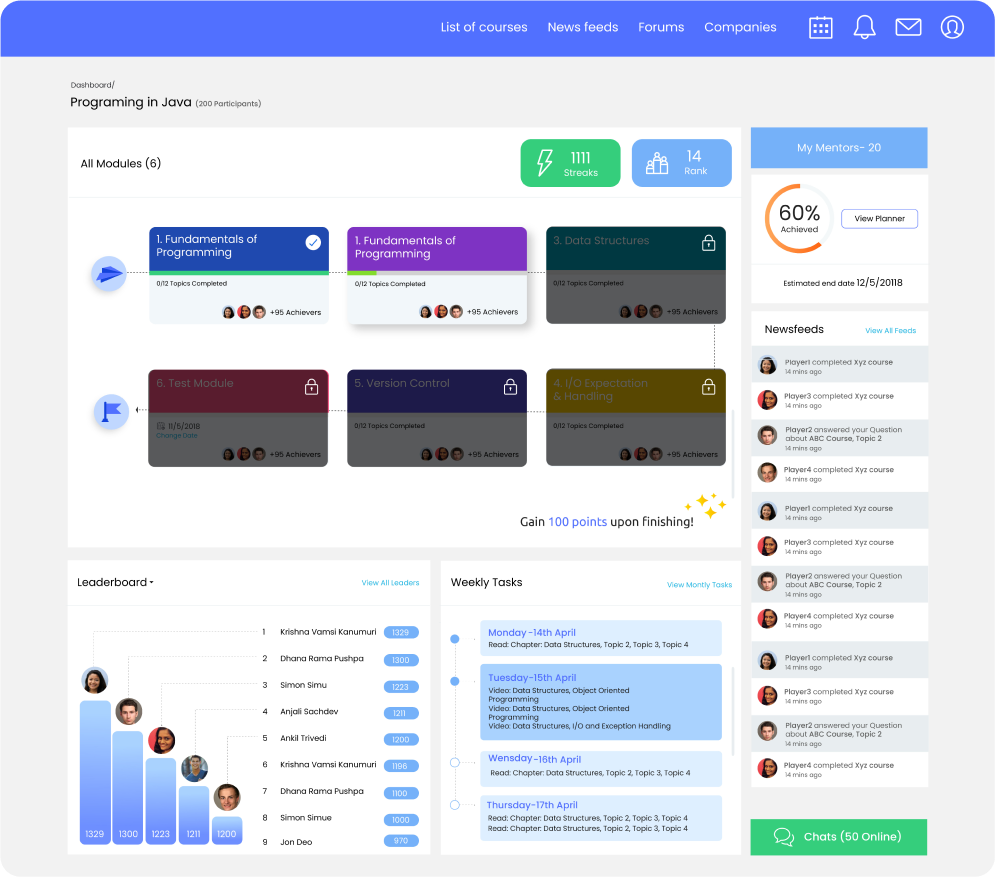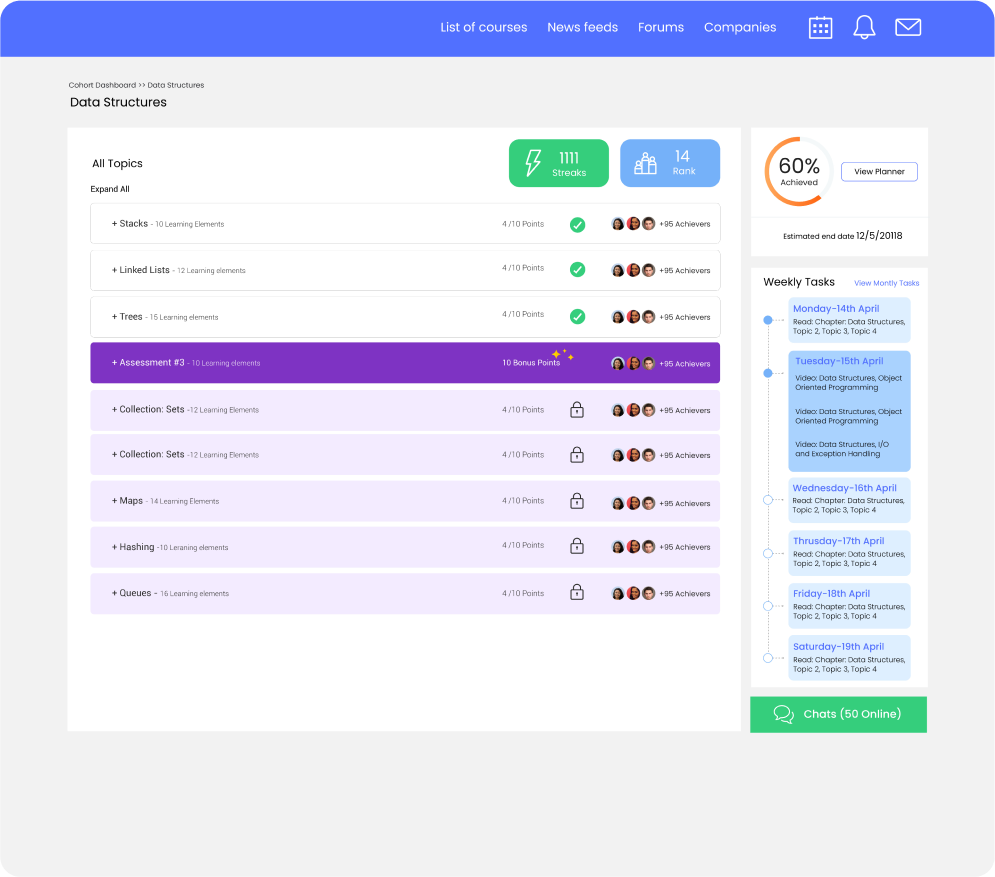 Edyst is not just about learning but also to help students to look out for job opportunities, guide them for upcoming interviews, help create resumes and draft professional emails by providing readymade templates that can be customized as per the need.